Virginia Police Excessive Force Attorney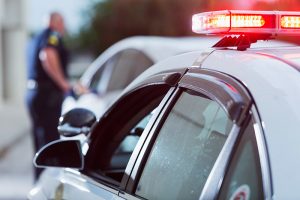 Police misconduct is an issue that has made headlines in recent years. The popularity of social media has made it possible for the public to witness the horrific injuries and deaths that can occur when law enforcement officers abuse their authority. Far from simply being a political tool or a talking point, police misconduct is something that affects the lives of real people and their families. Just because you have been accused of a crime, or the police suspect you have committed one, does not mean you deserve to be physically attacked, manhandled, injured, or killed.
At Hilton & Somer, LLC, we help individuals and families whose lives have been tragically touched by police misconduct. For every case that makes the news, there are countless others that go unnoticed. We are fierce advocates for the clients we serve, and we do not rest until they get the justice and compensation they deserve.
Your Civil Rights Are Important. We Help You Protect Them.
You hear a lot about civil rights — so much so that they tend to become an abstract concept for many people. However, civil rights are more than just words on a page or something you learned about in your high school social studies class. The federal and state constitutions guarantee every American certain fundamental rights, including:
The Fourth Amendment right to be free from unreasonable searches and seizures of your person or your property.
The First Amendment right to freedom of expression.
The right to Due Process, which gives you the right to be treated fairly in any dealings with the justice system.

The police are permitted to use reasonable force to restrain someone, but only when it's necessary. When they step over the line, their negligence can get people hurt or killed. This is never okay, and our lawyers stand up for individuals who have been injured by police officers. We also assist families grieving the loss of a loved one wrongfully killed by a police officer.
When the police use excessive force to restrain someone, or they force an individual to submit to an invasive and unnecessary search, the law holds them accountable for their misconduct. In many cases, victims of police misconduct suffer with mental stress and emotional trauma long after their physical injuries have healed. It's common for victims of police misdeeds to develop a lifelong mistrust of law enforcement and even other types of first responders. In these types of cases, the psychological scars usually run deep.
Get the Compensation You Deserve
Our police misconduct lawyers help people in Virginia, Maryland, and Washington, D.C. We have wide-ranging experience in this area of law, and we have assisted clients in the following types of cases:
Police brutality
Excessive force
Improper use of tasers
Police shootings
False arrest
Sexual assault
Improper searches
Physical violence
Injuries caused by police dogs
Injuries caused by accidents involving police vehicles
If you have been the victim of police misconduct, you may be entitled to money compensation for your injuries and other losses, regardless of whether you have been charged with a criminal offense or convicted of a crime.
Hilton & Somer, LLC: Virginia, Maryland & D.C. Police Misconduct Lawyers
Don't wait to speak to an experienced personal injury lawyer about your case. Police misconduct cases are sensitive matters that require the help of a skilled attorney. Call the Virginia, Maryland, and Washington, D.C. police misconduct lawyers at Hilton & Somer, LLC today to receive your free consultation. You can reach us through our online contact form, or by calling 703-560-0700.