Hire a Fairfax, Virginia Car Crash Injury Lawyer Now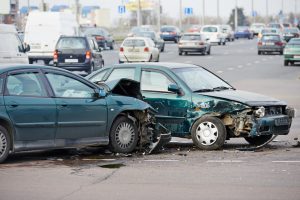 Have you been injured in an auto accident? Motor vehicle accidents that are caused by the negligence or carelessness of another can result in serious physical injuries, including traumatic brain injuries or spinal cord injuries. These catastrophic personal injuries are often life changing.
If you or a loved one has suffered due to the negligence of another, contact Hilton & Somer, in Fairfax, Virginia. Since 1965, our attorneys have been dedicated to helping injured people in Washington, D.C., Northern Virginia and Maryland. We are frequently recognized by clients, peers and various publications for our achievements in personal injury law. Founding partner Robert Somer has been ranked by Washingtonian Magazine as a top personal injury lawyer in the D.C. Metropolitan area since 2004.
Comprehensive Accident Injury Practice
We handle all types of motor vehicle accidents, including:
Mass transit accidents
Pedestrian and bicycle accidents
Drunk driving accidents
Aviation accidents
School bus/commercial vehicle accidents
Uninsured/Underinsured accidents
Our Auto Accident Attorney will stand by your side throughout your legal matter. We will fight aggressively for compensation that you deserve to compensate you for your injuries. We are trial attorneys who are ready to take your case to court if necessary. You are our number one priority.
Contact our Auto Accident Attorney Today
To learn more about how we can help you, contact today our Auto Accident Attorney at 703-560-0700. All cases are handled on a contingency basis, meaning you pay no attorney fees unless we are successful in obtaining compensation for your injuries.